Who We Are...
Boston For All is comprised entirely of friends and neighbors concerned about the direction that the current politics of our time has taken our country. We came together after digesting the shocking results of the 2016 presidential election seeking to find some way to answer the question, "What can I do to help my nation be what I believe it should be?"
With our fundamental question in mind, we decided that we would work for inclusion of all people in our community and our nation through raising money for worthy causes. It is our mission to make giving fun and simple - just show up, enjoy some great times with others in your community, and open yourself up to possibility and inspiration. Check out our listings below to see what we've done so far and what's coming up.
We do not keep any money at all that is raised during our events.
Thanks to our wonderful sponsors, we have very minimal expenses to cover. After that, it's all profits directly to the good people preserving the dignity of our nation through their hard work!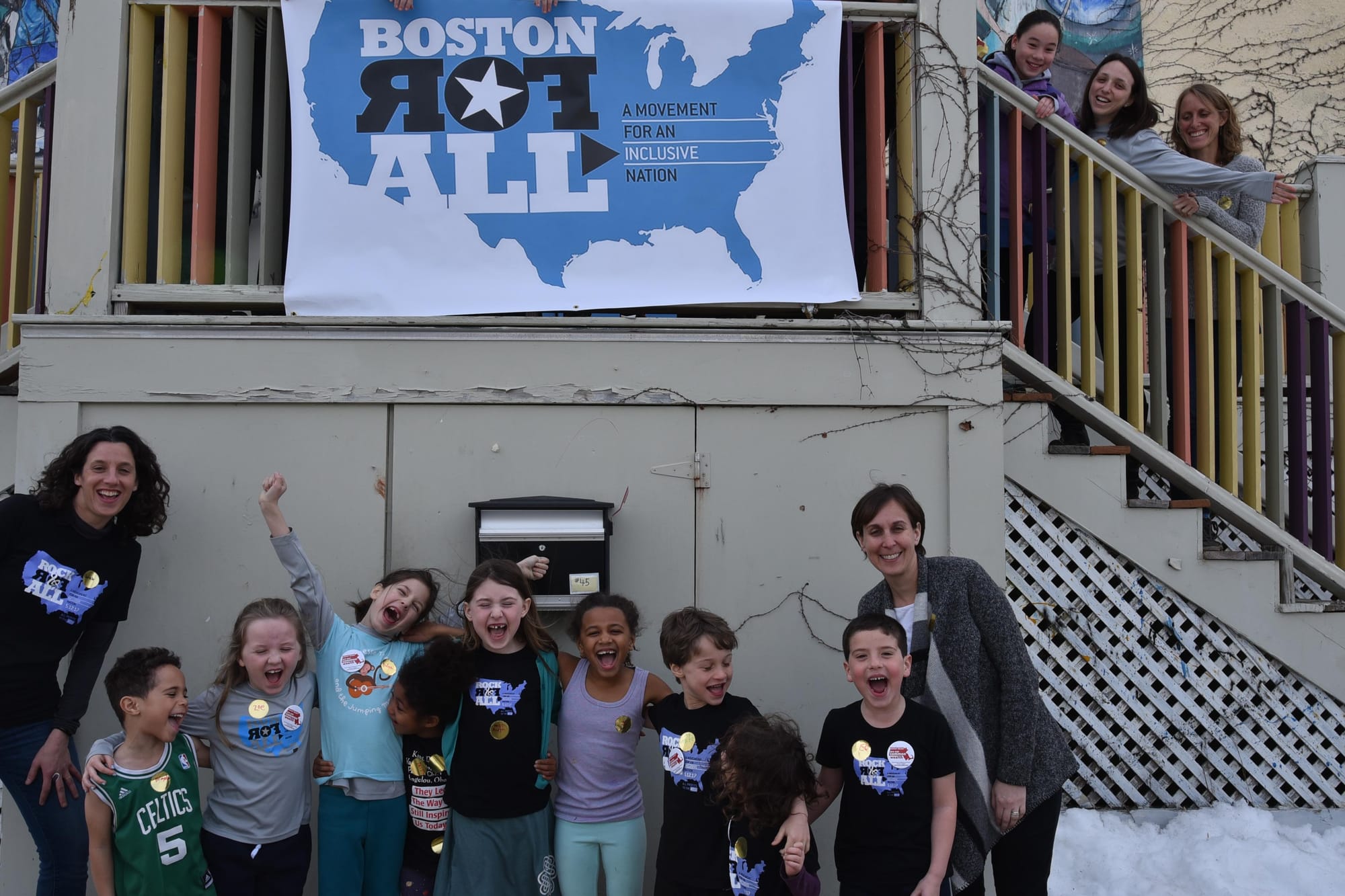 Don't miss Dining for a Difference: November 4-9, 2018
Fuel your passion and your body during mid-term election week! Join JP restaurants, neighbors and friends in raising money for Kids in Need of Defense.
KIND
is a national organization providing much needed advocacy and legal assistance to immigrant children and their families. A good percentage of what you spend during dinner will be donated directly to this amazing organization!
The schedule:
Sunday, 11/4: Tres Gatos
Monday, 11/5: The Haven
Tuesday, 11/6: Casa Verde - including an election result viewing party!
Wednesday, 11/7: The Frogmore
Thursday, 11/8: Vee Vee
Friday, 11/9: Little Dipper
Here's the
Facebook link
- share it with your friends!!
Run For All 2 Recap
It was another great day at Run For All 2! The community came out in full force and joined in the fun - all to benefit the Massachusetts Immigrant and Refugee Advocacy Coalition. We heard from City Councilor Matt O'Malley and MIRA's Federal Policy Director Sarang Sekhavat before joining in our unified lap around Jamaica Pond. We raised over $3,500 to support MIRA's amazing work and had a great time doing it!
You can find our press coverage
here
!
Huge thanks to our sponsors
City Feed and Supply
,
Rifrullo Cafe
and
Red Sun Press
Dining for a Difference Recap
It was so wonderful to work with our restaurant partners to present this special four night event to raise money for the Massachusetts Immigrant and Refugee Advocacy Coalition. So many friends and neighbors came out to eat well, enjoy time well spent, and support the movement for an inclusive nation. So many thanks to
Tres Gatos
,
The Frogmore,
Vee Vee
and
Casa Verde
for their wonderful participation.
Check out our press coverage
here
!
Rock For All 2 Recap
Vanessa Trien and The Jumping Monkeys brought the house down again to a sold out crowd at Spontaneous Celebrations. We danced, ate pizza, watched a movie and had a great time while raising money the
Massachusetts Immigrant and Refugee Advocacy Coalition
. Nearly $6,000 went toward this amazing organization - all because we came together for a good time!
We are so grateful to our wonderful sponsors:
Same Old Place
,
Spontaneous Celebrations
,
Brazo Fuerte Artisinal Beer
,
City Feed and Supply,
Monumental Cupcakes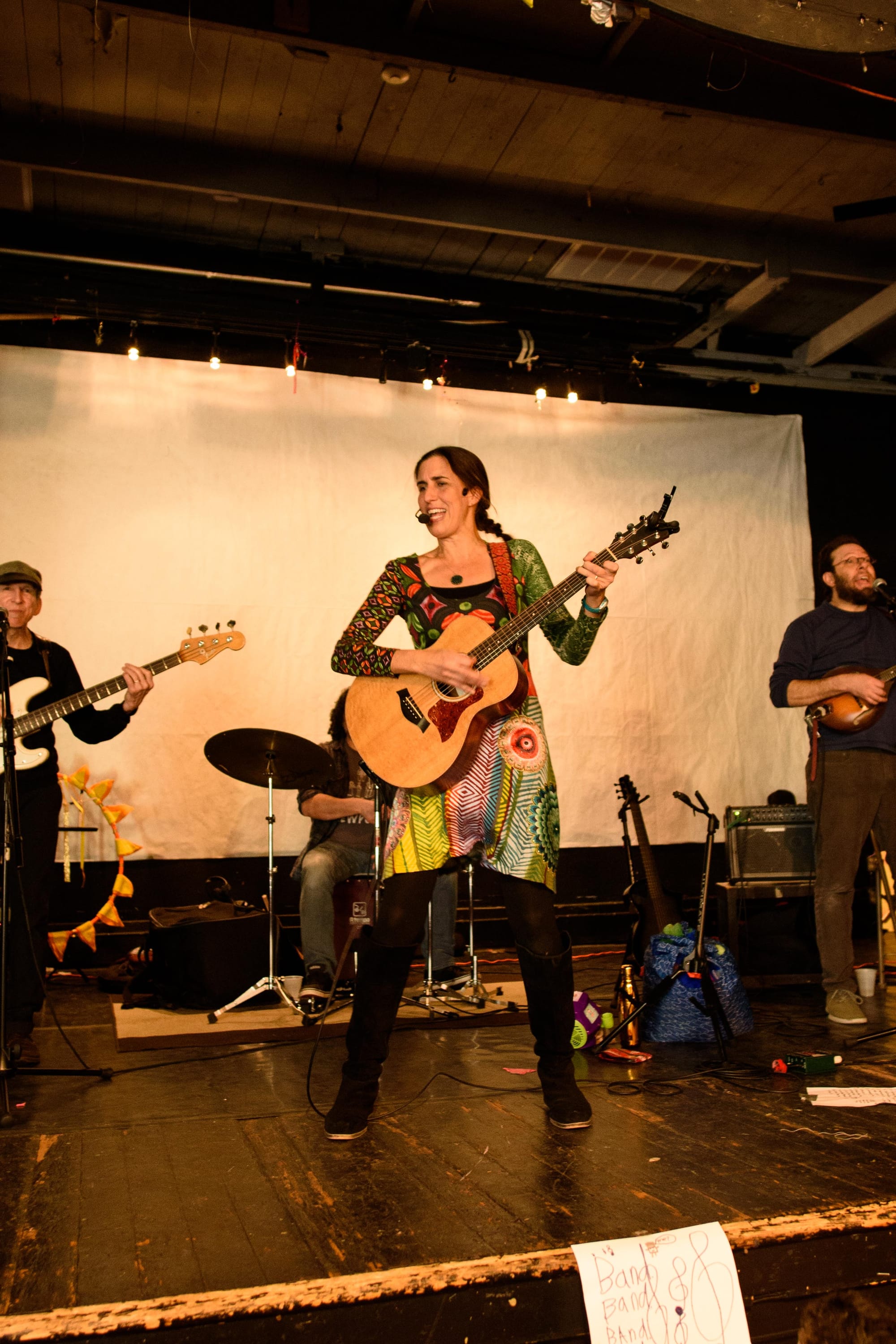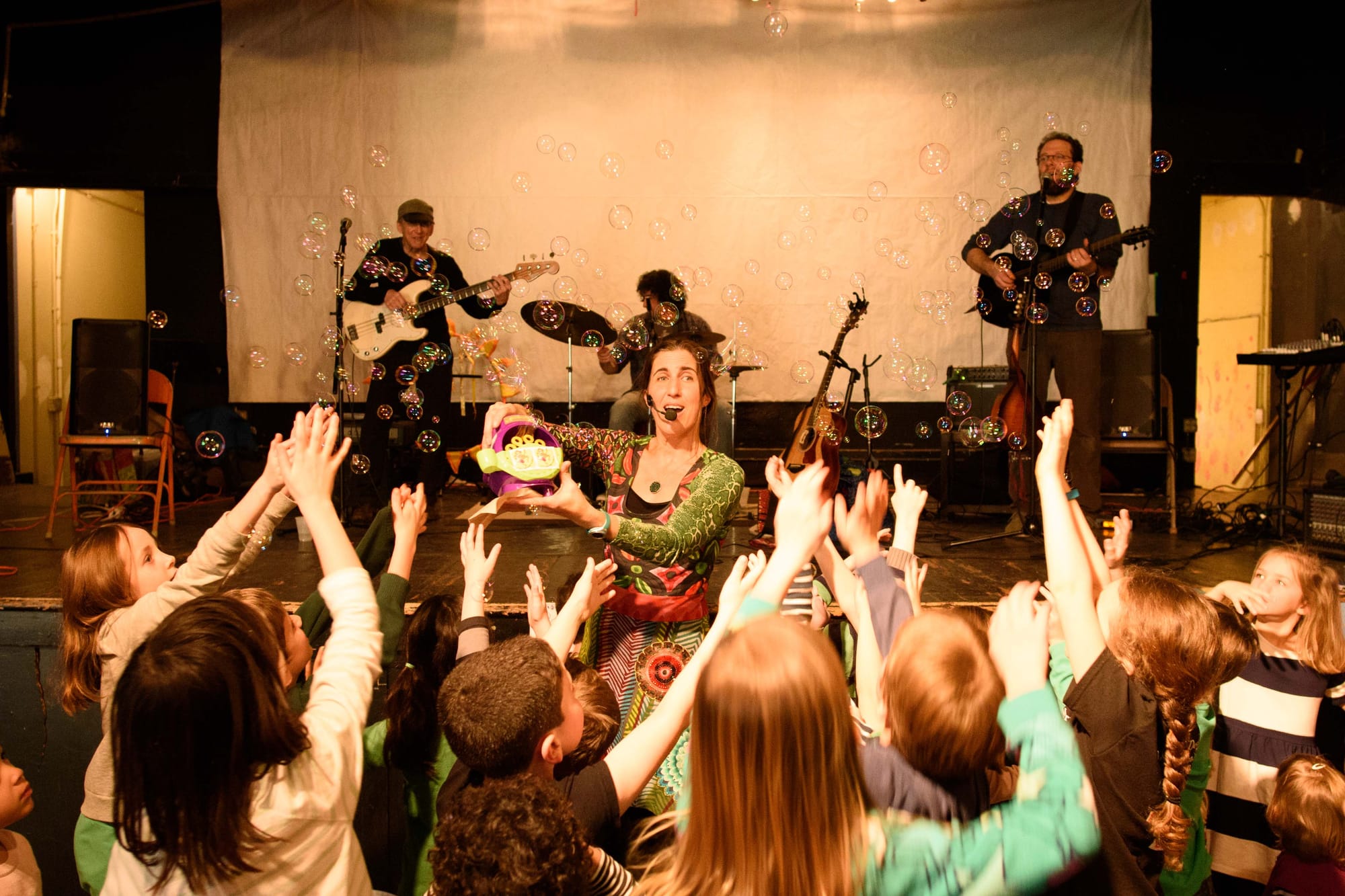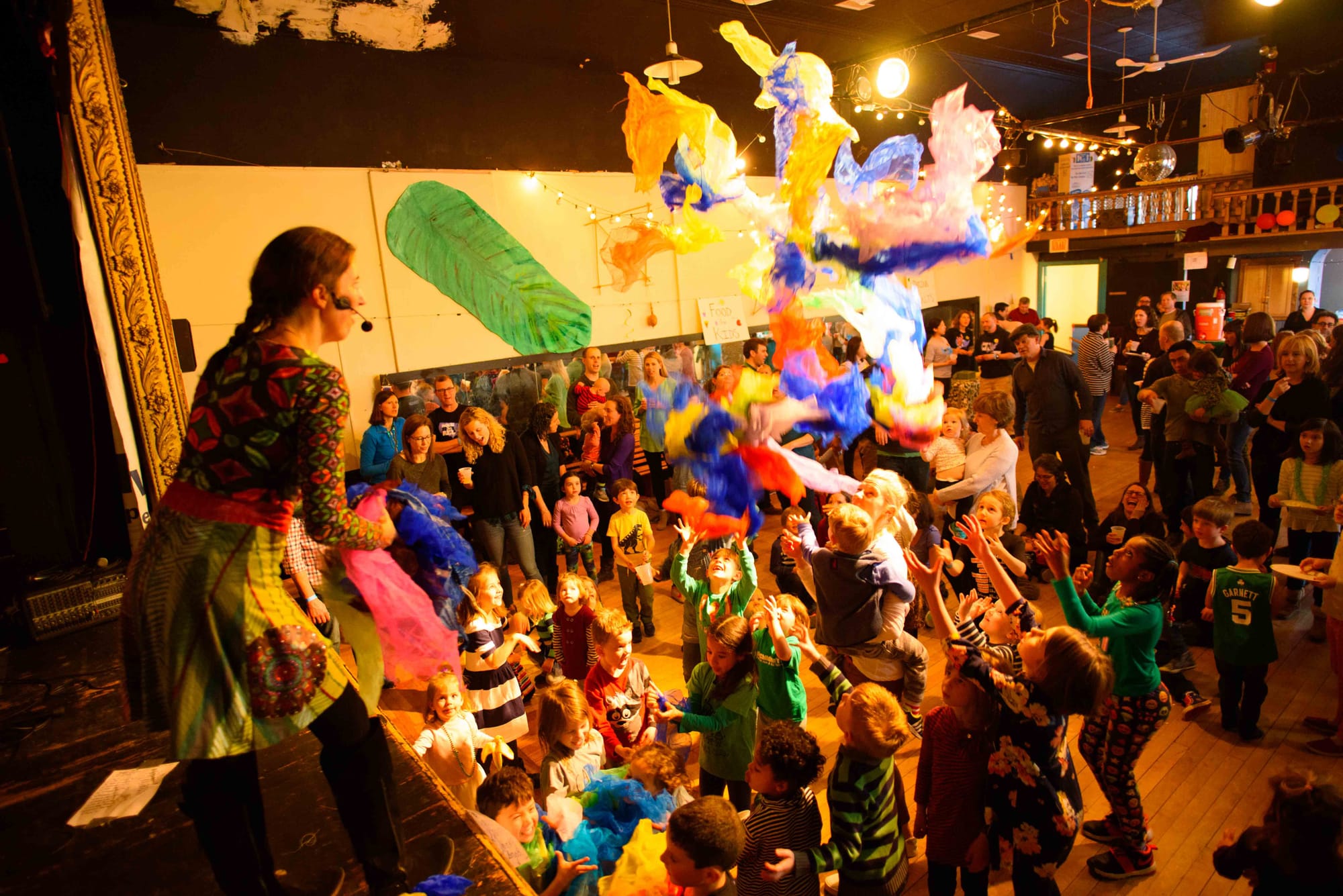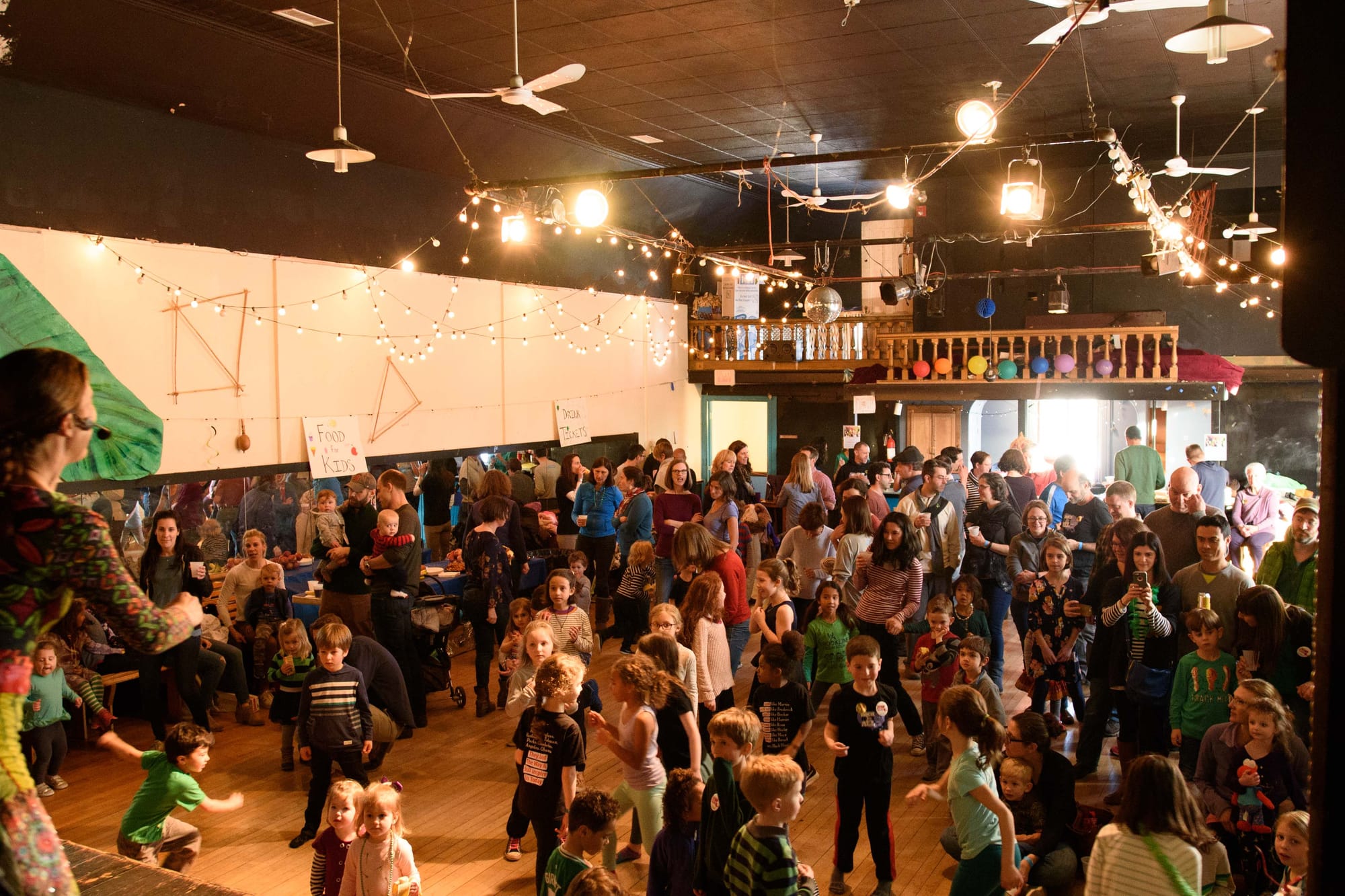 Rock For All Recap:
Rock For All was a huge success - we raised nearly $8,000 for the Mass ACLU! Kids and adults alike got to rock out and enjoy some great community fun. With free food kids, drinks for adults, facepainting, and a great silent auction, we had something for everyone. Thanks to everyone for joining us for these two great shows in one day!
A huge thank you to our sponsors:
Brazo Fuerte Artisinal Beer
,
Purple Cactus Burrito Bar
,
JP House of Pizza
,
City Feed and Supply
,
Vee Vee Restaurant,
Turtle Swamp Brewery,
Monumental Cupcakes
Run For All Recap:
We are so proud and excited that Run for All was the success that it was. Our neighbors and friends banded together and stood up for civil liberties in a way that showed everyone who we are and that we will stand up for what we believe in. With about 300 participants and $6,000 raised for the ACLU, we had one amazing day! Boston Neighborhood Network filmed the event and produced this segment highlighting us.
Click here to see it
. . . our section begins just after the 7 minute mark.
Here's our crowd listening to guest speaker Matt Allen, Field Director of the Massachusetts ACLU: